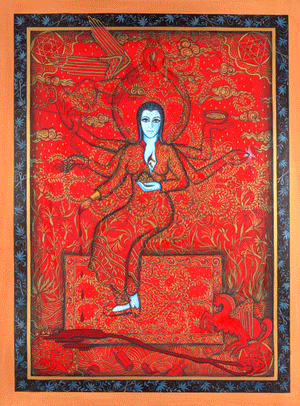 Finding Home #60 - My Magic Carpet Giclee Print
Museum-quality reproductions of Siona's original (sold) paintings, printed on archival paper, are personally enhanced by Siona with gouache and gold paint, then signed and numbered in a limited run of 50. 
Finding Home #60 - MY MAGIC CARPET 
Measures 23" wide x 17" high 
Limited edition of 50.
Decorate your space with "custom original prints" ready for framing.
 *** Please note, given Siona's customization of each giclee, shipping may take up to 3 weeks. In addition, international shipping costs and delivery times can vary depending on size delivery location. 
Please Contact Us with any questions
May take up to 7 business days to ship.