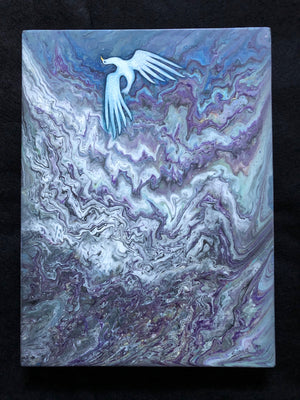 Tempest #2
Acrylic pouring is a technique where paint is mixed with pouring mediums and poured onto a surface in a variety ways. Siona uses these techniques, from flip cup, to tree ring pours, to pouring through various patterned strainers to create designs which she then hand embellishes. 
Offered at a very reasonable price so as to make her art accessible to all! Live! Love! Enjoy!
9" x 12"
Acrylic on wood panel
May take up to 7 business days to ship.